The Crossbody Purse
$349.00 USD

$349.00 USD
🌎 We Ship to 41 Countries We Ship to Hong Kong! We Ship to Singapore! We Ship to Australia! We Ship to Canada! We Ship to the UK! We Ship to the US! We Ship to Norway! We Ship to Sweden! We Ship to Denmark! We Ship to France! We Ship to Germany! We Ship to Malaysia! We Ship to Spain! We Ship to Italy! We Ship to the Netherlands!
An effortlessly elegant purse made with smooth leather. Can be worn crossbody, in the crook of your arm, or in your hand. Perfect for the days when you want to carry a light load.
Smooth Italian leather
Removable, adjustable shoulder strap
Gold tone zipper
Beige cotton twill lining
4 metal feet
Two internal slip pockets
Fits a smartphone, Kindle, wallet, some cosmetics, and other small items
28cm wide, 20cm tall (without handles), 9.5cm handle drop, 7cm deep, 104-124cm shoulder strap, 400g weight. Models are 5'9" and 5'7" tall. Rashida Jones is 5'4".
View Details >
Customer Reviews
Write a Review
Ask a Question
Exquisite design
Love the Navy color! Love the sleek design! Very well made! Perfect fit!
May 2020
Very chic
First purse purchased online and I am very pleased. It was delivered in just a few days in Florida. The leather is of good quality, the purse is the perfect size to hold your wallet, phone and a few other personal objects. It is very chic and understated. I love it! Would definitely purchase other Linjer purses.
January 2020
BEST PURSE EVER
I'm so obsessed with my crossbody purse. I was on the hunt for this exact bag and was so happy when I had a client carrying it and asked her where I could get the same one! The leather is so smooth! The bag really holds it's shape. I love that there isn't a huge brand label all over the bag. It's perfect and timeless. It's my every day bag and I can't wait to get it in another color!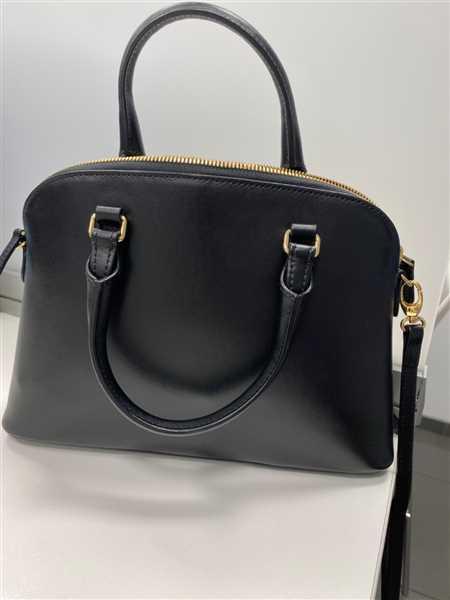 December 2019
Wear It Three Ways
Wear it crossbody, hang it on your elbow, or grab the handles with your hand!
Effortless Elegant
Minimalist to the max—we've stripped away unnecessary details to let the design speak for itself. (There's not even any branding on the outside of the bag!)
Premium Italian leather
Made with a luxe, smooth leather with special finishing for enhanced scratch and weather resistance.
World-Class Craftsmanship
Crafted in the same factory as luxury brands, at a fraction of the price of traditional luxury bags.