Karin Pearl Drop Earrings
$60.00 USD

$54.00 USD
Compare to $83.00 USD Estimated Retail
Fair Pricing
Here's a secret that jewelry retailers don't want you to know: the price a retailer sells a piece of jewelry for is often up to 10 times (!!) the cost of making the jewelry. Great deal of them, not a great deal for you.
At Linjer, we sell directly to our customers, cutting out the unnecessary costs and crazy markups that make typical fine jewelry extremely expensive. We pass the savings on to you, so you can get beautiful, high-quality jewelry at a fraction of the normal price.
🌎 We Ship to 41 Countries We Ship to Hong Kong! We Ship to Singapore! We Ship to Australia! We Ship to Canada! We Ship to the UK! We Ship to the US! We Ship to Norway! We Ship to Sweden! We Ship to Denmark! We Ship to France! We Ship to Germany! We Ship to Malaysia! We Ship to Spain! We Ship to Italy! We Ship to the Netherlands!
Karin Pearl Drop Earrings are your sidekick for occasions that call for a bit of glam. These earrings have real freshwater pearls in a classy oval shape. The beautiful white lustre of the pearl is complemented by a small CZ stone.
Materials
Sterling Silver

A precious metal alloy made of 92.5% pure silver and 7.5% other metals. This is a standard base material in high-end jewelry. We plate our silver-tone items in rhodium (a rare, precious metal) for extra lustre and durability.

Freshwater pearls

Real freshwater pearls with a beautiful white lustre.
View Details >
Customer Reviews
Write a Review
Ask a Question
Filter Reviews:
restrictions
groom
parents
San Francisco
virus
pair
pearls
flaws
both
wedding
Stunning pearls with sturdy silver
Love them. They are classy and very well made. You can't find any slightest flaws. Absolute quality of every part
October 2020
Wedding
Thanks to the virus my youngest daughter's wedding was moved from Paris to San Francisco. We were not able to make the trip along with the groom's parents because of all the restrictions. I was able to find the perfect earrings for her big day. They were with her when we couldn't be. Thank-you so much!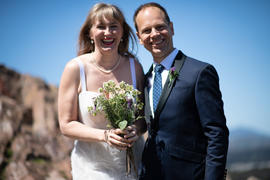 April 2020
Accessible Pricing
Enough with 10x markups! We price our products fairly so you can enjoy the finer things in life, every day.
Quality Materials
Handcrafted 925 Sterling Silver, 14k Gold Vermeil, Real Freshwater Pearls. You can trust that you're getting the best quality for your money.
Handcrafted with Love
Each piece is handcrafted by artisans, and our stones are all sourced ethically.